Tel: +86 371 60305639
Fax: +86 371 60305637
Mobile: +86-15738804602
WhatsApp: +86-15738804602
E-mail: sales@zzhaixu.cn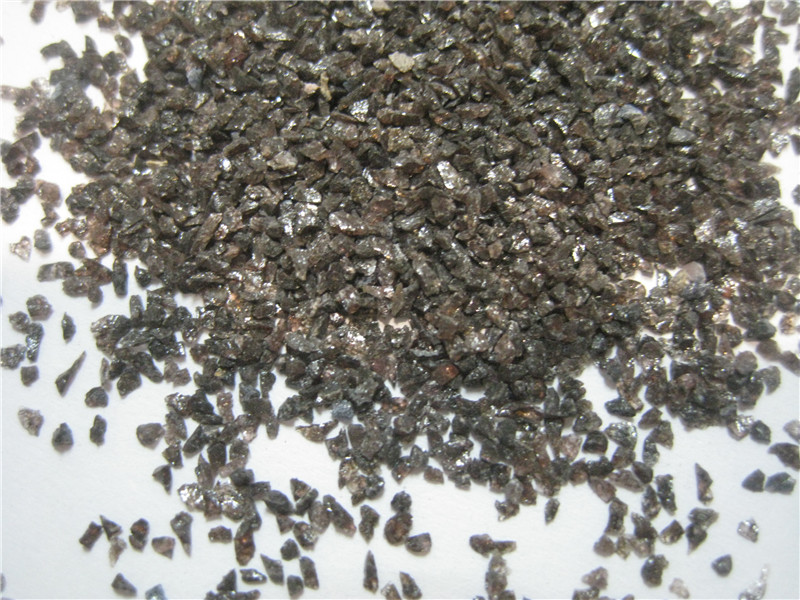 Brown Aluminum Oxide is produced by smelting calcined bauxite in an electric arc furnace at temperatures greater than 2000℃. A slow solidification process follows the fusion to yield blocky crystals. The melting helps in removing residual sulfur and carbon. Strict control during the fusion process ensures optimum toughness of the grains. Brown aluminum oxide is characterized by high purity, good crystal, strong fluidity, low linear expansion coefficient, and good corrosion resistance.
 A Grade Brown Aluminum Oxide
Chemical Analysis(%)

Physical Properties

Al2O3

92.5-97.0%

Specific Gravity

3.90g/cm3

Fe2O3  

0.3-1.0%

Bulk density

1.53-1.99g/cm3

SiO2

1.0-2.0%

Mohs Hardness

9.0

TiO2  

1.5-4.0%

 
 

Size

FEPA

F8 F10 F12 F14 F16 F20 F22 F24 F30 F36 F40 F46 F54 F60 F70 F80 F90 F100 F120 F150 F180 F220 

F230 F240 F280 F320 F360 F400 F500 F600 F800

JIS

#8 #10 #12 #14 #16 #20 #24 #30 #36 #46 #54 #60 #70 #80 #90 #100 #120 #150 #180 #220 #240 #280 #320 #360 #400# #500 #600 #700 #800 #1000 #1200 #1500 #2000
B Grade Brown Aluminum Oxide
Chemical Analysis(%)

Physical Properties

Al2O3

70-80%

Specific Gravity

3.50-3.90g/cm3

Fe2O3  

8-15%

Bulk density

1.30-1.90g/cm3

SiO2

2-5%

Mohs Hardness

7.0-9.0

TiO2  

  3-5%

 
 

Size

FEPA

F8 F10 F12 F14 F16 F20 F22 F24 F30 F36 F40 F46 F54 F60 F70 F80 F90 F100 F120 F150 F180

JIS

#8 #10 #12 #14 #16 #20 #24 #30 #36 #46 #54 #60 #70 #80 #90 #100 #120 #150 #180
C Grade Brown Aluminum Oxide
Chemical Analysis(%)

Physical Properties

Al2O3

50-65%

Specific Gravity

3.50-3.90g/cm3

Fe2O3

12-20%

Bulk density

1.30-1.90g/cm3

SiO2    

15-25%

Mohs Hardness

7.0-9.0

TiO2  

  4-6%

/

/

Size

FEPA

F8 F10 F12 F14 F16 F20 F22 F24 F30 F36 F40 F46 F54 F60 F70 F80 F90 F100 F120 F150 F180

JIS

#8 #10 #12 #14 #16 #20 #24 #30 #36 #46 #54 #60 #70 #80 #90 #100 #120 #150 #180
Main Applications of :
Bonded Abrasives and Coated abrasives     
Refractory,casting,foundry,and painting etc
Wet and dry blast media,grinding and polishing etc                                 
PCB plate(PCBA,FPC,LED) blasting
Polishing wax, Grinding stones, polishing pads, etc                                   
Removal of scale, rust, and old coatings
Ceramics shapes     
Grinding wheels, Cup wheels, etc
Brake and friction linings
Packing
25kgs pvc bags+1mt big bg
25kgs pvc bags+pallet